Put yourself in the picture
Make great beer and cider  at home. We've made it easy so that anyone can do it.
Shop now
CREATE
20 minutes! That is all the time required to create anything from a crisp lager to a true craft beer or cider that will impress you and your friends. No brewing experience is required as you start this journey and you'll quickly find yourself tweaking things to create your own unique beverages, if that's your thing.
WAIT
It's true, patience is a virtue. However, you only need a little bit of patience with your WilliamsWarn. In only 4-7 days your beverage will ferment, carbonate and clarify all inside your BrewKeg™ or BrewMaster™.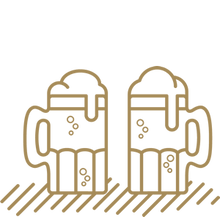 ENJOY
Aaaaah. That's the sound you make after your first sip of beer or cider which is immediately ready to enjoy. Drink it directly from your BrewKeg™ or BrewMaster™, or bottle or keg it and get another brew on the way. Whatever works!
Free Shipping on non-rural parcel orders over $149 for NZ online retail customers. Does not include pallet deliveries such as Kegarators, BrewKeg Complete Packs, BrewKeg50 and BrewKeg150 or CO2.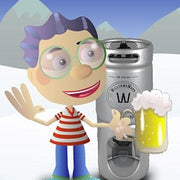 Thanks for the opportunity to think outside the box. This is Brewy who shows the unbelievably marvellous Pilsner created with the amazing BrewKeg10 system. My last few brews of beer and apple cider were just fantastic. Adding steeped malt and hops, the outcome is rather outstanding. Not only are the head and the fragrance of the beer and cider unexpectedly nice, the taste is just beyond imagination, absolutely delicious.
Nolan Scott
I've had my brewkeg for about 6 months now and basically completely removed the need to buy craft beer at retail prices, plus it's fun and somewhat meditative to put down my own brews! Highly recommend!
Willie Sommerville
This system is just the best way to produce unbelievably good beer, if your not into it, GET into it.
David Pollard